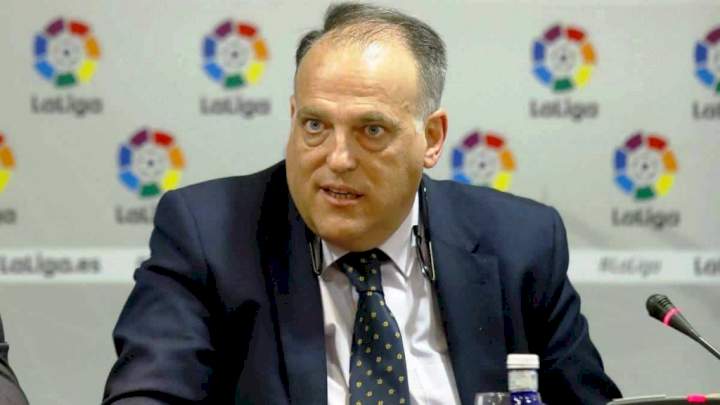 La Liga president, Javier Tebas, has claimed that like Argentina's Lionel Messi and Portugal's Cristiano Ronaldo, Vinicius Jr. is now receiving the most insults from opposition fans in the Spanish top-flight league.
Tebas said that while Ronaldo received homophobic insults, Messi was mocked for his intellectual ability during their time in La Liga while playing for Real Madrid and Barcelona, respectively.
This is coming less than a few days after Vinicius suffered racial attacks from Valencia fans.
"The great players like Ronaldo and Messi were the ones who received the most insults. For one, it was homophobic insults and for the other it was intellectual disability," Tebas said (h/t Madrid Zone on Twitter).
"Messi and Cristiano were the ones who received the most insults, now it is Vinicius because he is a great player."