The PSV fan who attacked Sevilla goalkeeper Marko Dmitrovic in a Europa League fixture on February 23, has been handed a three-month jail sentence.
It was reported earlier that the 20-year-old supporter invaded the pitch late in the game and punched the goalkeeper in the face.
Dmitrovic who wasn't injured from the punch, wrestled the pitch invader to the ground afterward before stewards ejected him.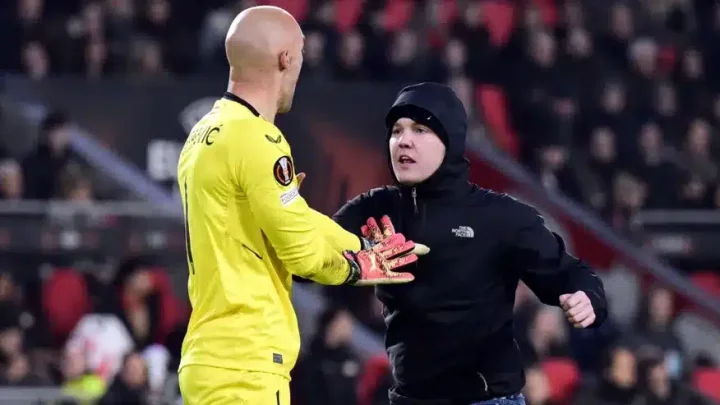 PSV won the second leg of the Europa League knockout play-off tie 2-0, but Sevilla progressed to the last-16 of the tournament on a 3-2 aggregate.
After the pitch invader was arrested, it was discovered that he had already been banned by the Dutch Football Association (KNVB). He accessed the Phillips Stadium on the night of the incident with a ticket bought by a friend.
He has now been jailed for three months, one month of which is 'conditional'.