A married woman recently attacked her husband's side chick after nabbing her at her matrimonial home with her husband.
In the video, the angry wife tackled her husband's side chick and tried severally to make her jump down from a storey building.
The side chick was clad in a towel as she hung on the balcony while pleading for her life.
"Please forgive me, it's my first time", she begged.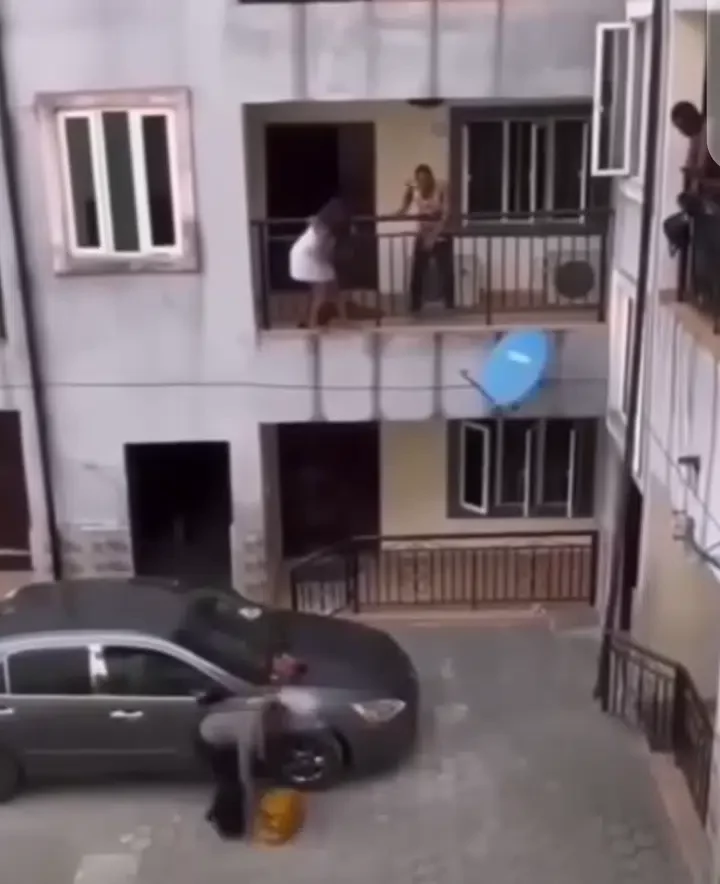 Reacting to the video, @mansee29patel said: "To all the fellas saying it's his fault and not hers. You are wrong. She is equally responsible. Sleeping with someone you know is committed is wrong. Find the way his gf or wife is reacting that's justified. That's how some human respond when they fuckin get hurt okay. All are not saints like you guys."
@ms_jada84 wrote: "Give that same energy to your cheating man."
@tony.matthew1 commented: "Women are confused when they get angry… attack the source not the leaves."
@bridgeteko reacted: "Easy peazy! She can't match the man's strength so it's easier to take out the initial aggression on the girl first The man's own 'punishment is an entirely different strategy."
@lOyal_guy wrote: "Did i just heard it's first time?"
@Isen2win said: "Stop attacking the woman it's him who you "~should act dumb chicks."
Watch the video below: