Officers of the Ogun State Police Command detained 43-year-old Abiodun Oladapo on March 24 for reportedly having an affair with his 19-year-old daughter.
The suspect was detained as a result of a complaint made by one Oluwatoyin Idowu to the Mowe divisional headquarters, who claimed that her son Michael Idowu had been falsely accused of having an unplanned pregnancy and that she had thoroughly interrogated her son to find out that the victim was not telling the truth.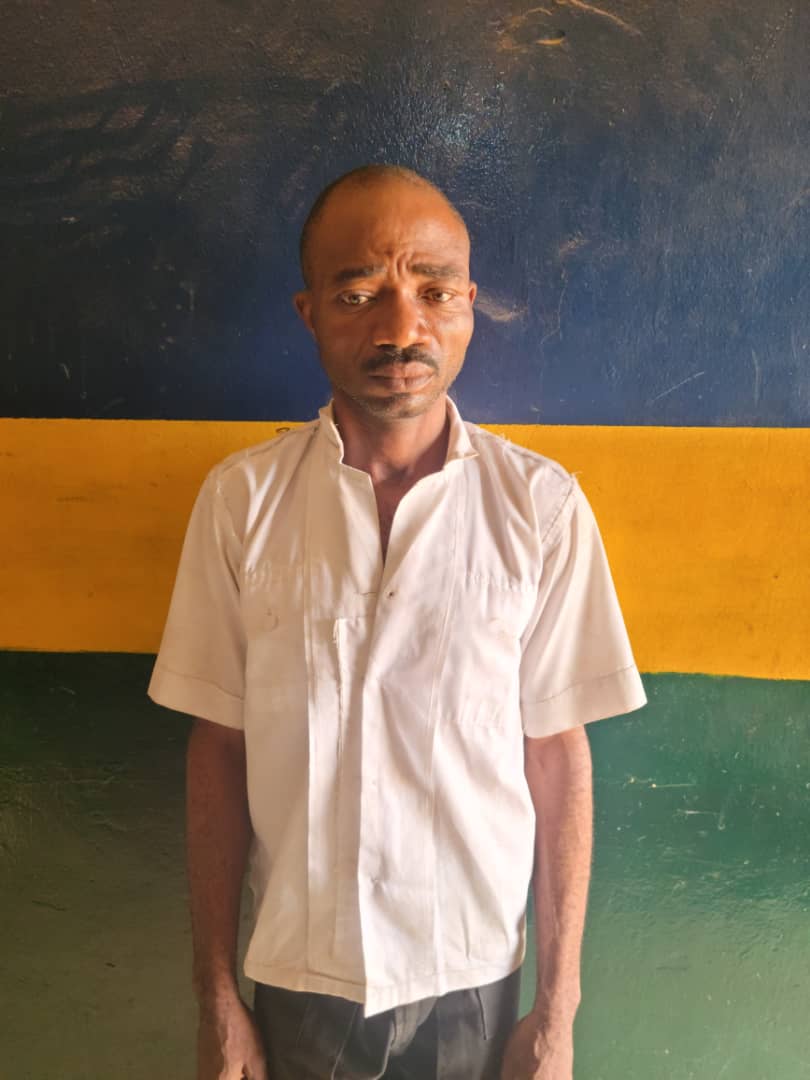 According to a statement from the state police command's spokesperson, SP Abimbola Oyeyemi, the victim—who is five months pregnant—was contacted after the report and invited to the station, where she told the officers that although Michael Idowu had slept with her in December 2022, her father, Abiodun Oladapo, was actually the one responsible for her pregnancy.
She continued by saying that her father had been having affairs with her since February 2022 and had threatened to murder her if she told anyone.
"According to the victim, when it was discovered that she is pregnant, her father asked her to lie against Michael Idowu of being responsible for the pregnancy. Upon her confession, the DPO Mowe division, SP Folake Afeniforo detailed detectives to go after the randy father, and he was subsequently arrested. On interrogation, the suspect confessed to the crime but blamed it on the devil.
Preliminary investigation revealed that the suspect who had long separated with the victim's mother took custody of the girl when her mother remarried and they have been living together since then," Abimbola said
The police spokesman stated that the suspect has been moved to the State Criminal inquiry Departments for additional inquiry and potential prosecution at the direction of the state commissioner of police, CP Frank Mba.